Twitter / Brad Frost
MINNEAPOLIS (KMSP) -
The University of Minnesota women's hockey team visited the White House on Monday as special guests of President Obama in recognition of their perfect 2012-13 season.

The president recognized all NCAA Division I national championship teams, including the Gophers, with a formal ceremony on the South Lawn. VIEW PHOTOS

"No matter what sport you play, where you come from, for the rest of your lives, every single one of you can call yourselves a national champion," Obama said.

Obama singled out the Gophers in his 7-minute address, "including a few who played in Sochi."

"I'm proud of the young women here," Obama said. "There was a time when college women were relegated to second status. All of you here show incredible strides. It means Malia, Sasha, my nieces all know how important athletics is in their lives."

Before the ceremony, the women met with Sen. Amy Klobuchar who congratulated them on their honor.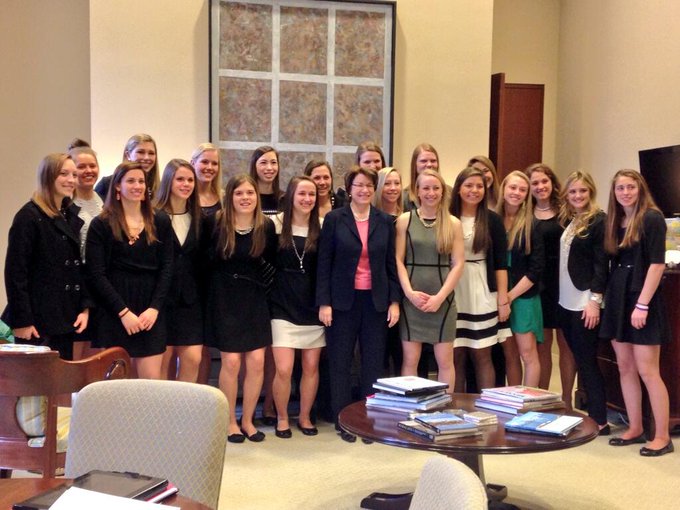 Twitter / MNWomensHockey

"The Gophers did it again in 2013 – capping off a thrilling undefeated season by taking home the national title for a second straight year," Klobuchar said. "This team has proven over and over that they have the guts and heart to compete and win at the highest level. I couldn't be prouder of what this dedicated group of women has accomplished and congratulate them on this well-deserved honor."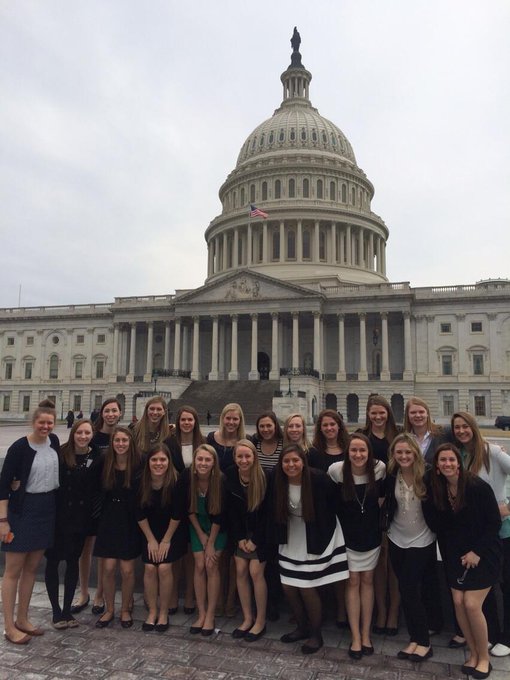 Twitter / Brad Frost

The Gophers put together a 62-game win streak from 2011 to 2013 and capped off a 41-0-0 record in 2013 with their second-straight national championship. That season, Minnesota became the first women's Division I team to go undefeated.

The team will return Monday evening to the Minneapolis-St. Paul International Airport to prep for the 2014 NCAA Tournament. The quarterfinals will begin March 14 or 15 and the National Championship is slated for March 23.