© Frazierfox9
March may be the beginning of Meteorological Spring but we are still feeling the bite of winter. As we head into the first few days of the month, we are watching another shot of cold take us into record territory. In fact, Sunday's low made it into the list of TOP 5 coldest temperatures of the season.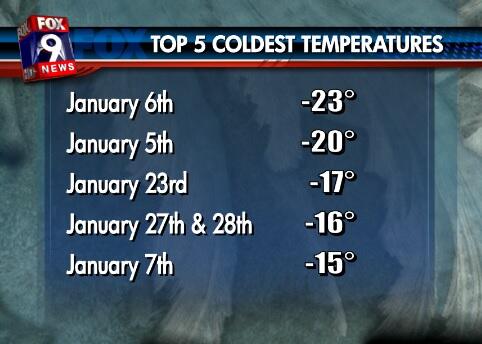 In fact we could break a few records over the next few days if the forecast come to be.
All of this after we came off the 9th coldest Meteorological Winter on record for the Twin Cities. Keep in mind, were talking the months of December, January and February.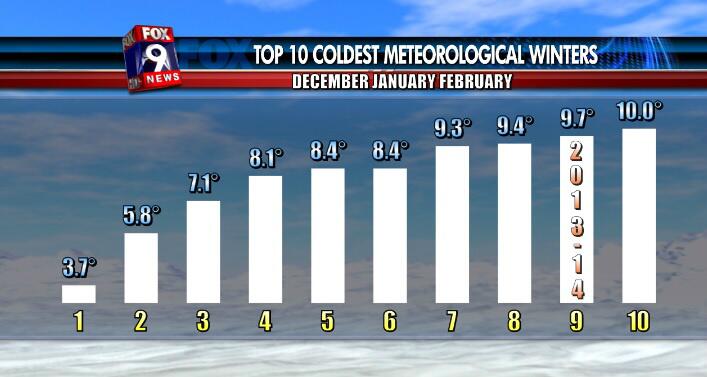 Also, follow me on Facebook https://www.facebook.com/#!/SteveFrazierFox9Kmsp and follow me on Twitter at @frazierfox9.
All kinds of cool stuff there, or at least I think so.
Frazier
Read more: WELCOME TO MARCH: It's different in Minnesota! - KMSP-TV http://www.myfoxtwincities.com/story/21428303/march-its-different-in-minnesota#ixzz2uoiWZ8tX