Meteorologist Steve Frazier
Residents of the Middle East are most likely in denial of after a week of winter weather. The storm, named Alexa, started on Wednesday, December 11, and brought significant snowfall to areas of Turkey, Syria, Lebanon, Jordan, Israel, the Palestinian territories and Egypt. Palm trees were coated in flakes, desert sands were covered in white and the ancient pyramids were capped in snow for the first time in over 112 years. Parts of Israel received over 20 inches of snow. Although some locations saw their first snow in over a century, other locations received the most snow in about 60 years.
The storm system responsible for this rare winter sighting has now pulled out of the area. Moderating temperatures are expected this week in the Middle East.
Camel in the snow in Sinai, Egypt on December 13, 2013. Image via Saleh Mousa
Jaffa Road on December 13, 2013, one of the longest and oldest major streets in Jerusalem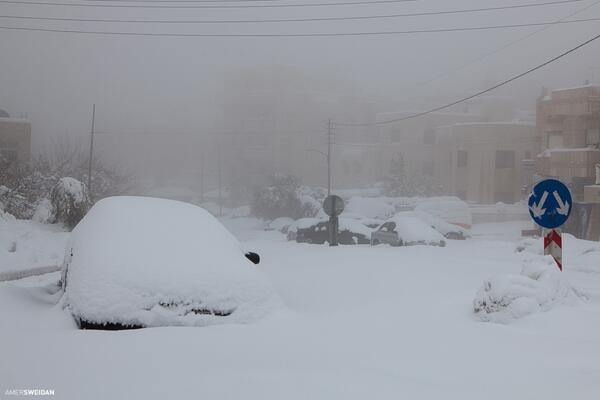 Snow in Jordan AP
We would love to see your weather photos! Email them to Photos@Fox9.com . Also I hope you will LIKE my Facebook page https://www.facebook.com/#!/SteveFrazierFox9Kmsp and follow me on Twitter at @FrazierFox9 . Thanks for watching! FRAZIER