1. OUR WARMEST DAY IN MONTHS!

We started the weekend by hitting 70 degrees at MSP Airport on Friday afternoon, with high temperatures in the upper 70s Saturday and Sunday! See the 7-day forecast at myfox9.com/weather

2. IT'S GRILLING SEASON

And by grilling we mean grilling over coals. Slow down, relax and smell those sizzling burgers. I like mine with lettuce and tomato, Heinz 57 and French fried potatoes.

3. SUNDAY NIGHT THUNDERSTORM

Don't let the rain get you down, it's capping-off a full weekend of fun. Think of it as a cleansing shower.
4. IT'S PATIO SEASON

On rooftops and at street level, restaurant and bar patios are open in full force this weekend.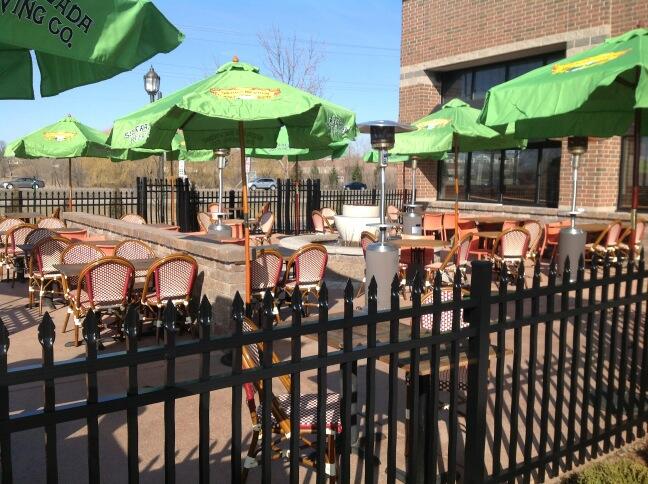 Photo (http://bit.ly/10Ge05P): Patio at Eat Shop Kitchen and Bar in Plymouth. Photo by Michael Larson.
5. FRIDAY DANCE-OFF

We're feeling hot, hot hot! Watch the video at http://bit.ly/15WWwD5

6. THE VIKINGS

The Vikings were the consensus winners of the first round of the NFL Draft, getting defensive tackle Shariff Floyd (who was projected as high as the No. 3 overall pick) with the No. 23 pick and cornerback Xavier Rhodes with the No. 25 pick. But wait, there's more! The Vikings traded for a third first round pick and took super-athletic wide receiver Cordarrelle.

7.YOU CAN PUT THE SHOVEL AWAY


8. GOLF COURSES ARE OPEN

St. Paul's Highland National Golf Course opened at noon Friday. In Minneapolis, the Ft. Snelling, Columbia and Gross courses are all open for the season.


9. NO MORE WAKING UP TO THIS

http://bit.ly/10GbLzw




So what's the first thing you're going to do when we hit 70 degrees this weekend? Join the discussion on Facebook at http://on.fb.me/10GdqVy